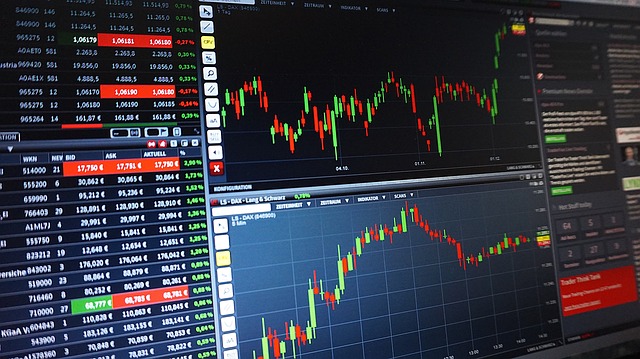 Forex trading has come stay and almost everyone is getting involved in the Forex market in some capacity whether on a full-time basis or part-time. If you have been giving Forex trading some thought, it is possible that you have come across some information as you scoured online sites for hints and clues.
This article aims to give you the basics you need to navigate the world of Forex trading successfully.
You will need a trading journal
Even if you use the services of a broker, you need to have your own records. Your broker may have real-time records, which is great and can be quite useful, but their records may not capture everything. Successful Forex traders discovered this secret and have taken to keeping their own records. With a manual, you will be able to follow up on your progress wherever you are and whenever you want to and call your broker to make comparisons and have a discussion.
You can easily keep track of your margin usage, profits and losses, and buying power. It is even possible that you may notice a pattern that works for you or change one that has not made you any money. If you search for any Forex trading experts on the internet, you will be able to find a lot of information on Forex markets and how to navigate them.
Keeping a trading journal is time-consuming but when you are in the business of making money, you will stick with it. This is because you can check your trading history to view your successes as well as your failures. In addition, you are able to keep tabs on your brokers.
Examine your strategy
Without a trading plan, you are not likely to make much headway in Forex trading. Your strategy must look great not only on paper but also in practice. It is easy to make a plan in theory and have it look like it will bring forth the desired results. However, you can only know for sure when it is put into action, so, test your strategy.
Do not jump into the foray of trading without knowing for sure if your strategy will work or not. You do not want to put your capital at risk. Therefore, despite being told by others that you might be wasting your time, test it. There are various scenarios and data that you can run it through to see how it will do.
Distinguish between Fads and Trends
Keeping yourself updated on financial news is important for a Forex trader. While that may not do much to make you a successful trader, it may inform you on issues like what is trending and what might be just a fad. A good trader must be able to distinguish between the two.
Successful traders are able to break down the macroeconomics of inflation and establish interest rates and earnings.
Pay attention to the news.
This is the one way you will get information on what markets you should be considering trading in. Many traders prefer to concentrate more on technical analysis instead of paying attention to business news. This is where you get to know what really goes on in the markets. Ignoring financial and economic news from around the world could be catastrophic for your money-making dreams.
Commitment
Do not get into Forex trading just to dabble. You will not be successful that way. You must make a serious commitment to trading by learning all you can about the Forex market, taking a keen interest in financial news, and creating a schedule. If you do not take Forex trading with the seriousness it deserves, you will lose your capital.
Commitment and determination are key to making your venture into Forex trading successful. Should you suffer losses, as you will sometimes, do not give up. Resilience will hold you in good stead.