What is a Decamillionaire you ask? The term decamillionaire refers to a person who is worth $10 million or more. As a young entrepreneur, this may seem entirely out of reach but you'll be glad to know that in 2019, nearly 1,146,000 adults became millionaires according to a report by BusinessInsider. It has been said that those who succeed have learned from the best. So, let's take a look at some of the upcoming decamillionaires in 2020.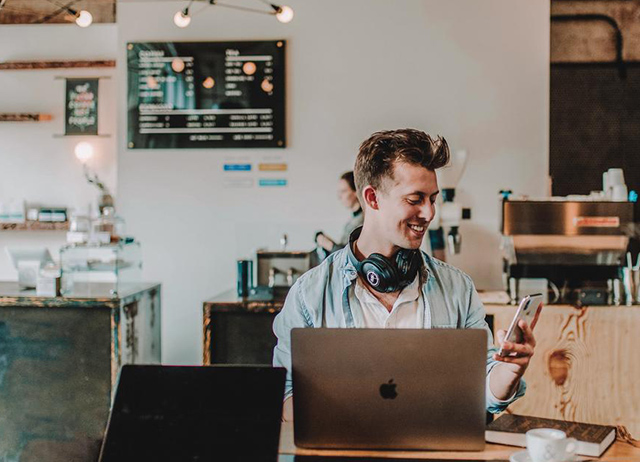 These Are the 5 Up-And-Coming Decamillionaires You Need to Watch for
1) Blake Ross
Blake Ross is a computer engineer who created Mozilla Firefox, a popular worldwide internet browser. His net worth is set at around $150 million. Blake was born and raised in Florida and created his first website, called AmericaOnline (or AOL for short), at the age of 10. And later in his teenage years, Blake worked for software giants such as Netscape–a company that he is still heavily invested in.
2) Peter Cashmore
Scotland native, Pete Cashmore founed the popular tech blog Mashable at the age of 19. He has also been recognized by major media organizations like INC and Forbes as an innovator and one of the youngest entrepreneurs in the world. Peter's estimated net worth is around $25 million.
3) Matthew Mickiewicz
Matthew Mickiewicz is a Polish entrepreneur who founded the popular web development blog SitePoint. SitePoint is one of the best resources for young software developers who cannot afford to invest money in courses or boot camps. Matthew has also co-founded ventures like Flippa, 99designs, and Hired. His net worth is estimated to be $100 million.
4) Andrew Mason
Andrew Mason had humble beginnings as a techie for a firm called InnerWorkings where he created his first web app, The Point. The Point, now know as Groupon has grown to be quite successful bringing in an annual revene of over a billion dollars. Currently, Andrew works with firms like Y Combinator, Descript, and Detour and is worth $250 million.
5) Matthew Mullenweg
Matthew Mullenweg is a former software developer who developed a free, open-source web software known as WordPress. Billions of websites today run on WordPress. In fact, WordPress was one of the major proponents behind the uprisal of blogs. Matthew made it easy to build a stunning website, no matter your technological savvy. Matthews's net worth is estimated to be around $450 million.
Summary
These are the five up-and-coming decamillionaires you can learn a lot from. It is always inspiring to know that with grit and determination, a relative "nobody" like Matthew Mullenweg or Blake Ross can reach great heights. You don't have to aim to earn millions of dollars, just find ways to gradually raise your income. With time, you will reach your financial goals.