Debt Settlement Arrangements are one of three new forms of "personal insolvency" introduced in Ireland in 2013. While take-up so far has been limited, it seems likely that as the system becomes more established increasing numbers of debtors will turn to such debt deals for financial relief. They provide an opportunity to resolve serious debt problems without having to resort to bankruptcy. What documents will you need to provide if you want to set up a Debt Settlement Arrangement (DSA)?
These arrangements can only be set up by a Personal Insolvency Practitioner (PIP). If you think that a DSA will be the best way to deal with your debts the first step may be to contact a PIP to review your circumstances and to receive advice on your options. If they advise you to proceed with a DSA and you're minded to agree the administrative set-up process can begin.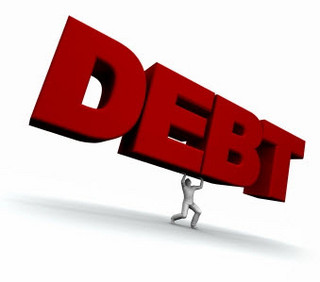 Part of this setup process will include providing your Personal Insolvency Practitioner with various types of documentation. The PIP has a responsibility to verify some of the facts and figures that they will have discussed with you. This process is partly to meet the PIP's regulatory requirements, but it's also to confirm that you've been given the right advice and to encourage your creditors to enter into a debt deal with you.
The PIP will need to confirm your identity. Documents provided to you by the Government and well-regulated financial institutions are likely to be requested for this purpose. Bank statements may help to confirm your identity and they will also cover off several other purposes as we'll describe in the following paragraphs.
Your Debt Settlement Arrangement will usually involve proposing a monthly payment to be made into your DSA via the PIP. This payment will be set at a level that enables you to live reasonably but which also demonstrates a commitment to your creditors to repay what you can afford to. The level of this monthly payment will partly be determined by your income. For this reason, you're likely to be asked to provide recent payslips, though other means of verification may be accepted if you're self-employed and don't have them. Your bank statements may help to further verify your income.
As well as reviewing your income your PIP will need to factor in the money that you and your family need to live reasonably. In particular, they'll want to confirm your housing costs (mortgage statement, rental agreement, bank statements) and any childcare costs that you have (invoices, bank statements).
Many other types of expenditure aren't reviewed individually. That's because a set of expenditure allowances have been created instead. They should collectively provide for you to be able to afford a reasonable standard of living while allowing you to retain some discretion over exactly how these allowances are actually spent. Some individuals and families will need to request that an exception is made to the system of fixed allowances, perhaps for example because someone has extra costs as a result of a physical condition or illness. If that applies to you it will be in your interests to be able to provide documentation that evidences these extra costs.
Having these types of documents ready for your Personal Insolvency Practitioner should enable them to help you sooner, provide the highest standard of advice and maximize the chances that your Debt Settlement Arrangement will subsequently be accepted by your creditors.
In the future, the precise documentation required for a DSA may be specified in greater detail. Work is underway to create a "personal insolvency protocol" which could include an agreement between PIPs and banks about exactly how they verify the information that's subsequently used and presented. Until that time the requirements of individual PIPs may vary slightly so it would be sensible to confirm with any PIP that you approach regarding a DSA exactly what documents they'll need from you.
Debt-Settlement-Arrangements. ie is a debt advice online resource. On our website, you can find out everything you need to know about debt settlement arrangements and also the other options to deal with debt problems in Ireland. If you have a question that isn't answered on our pages you can ask a panel of experts in our forum. You can also contact our experienced debt advisers for one-to-one advice based upon your unique circumstances and needs.