As your small business grows and its financials become more complicated, you'll need a comprehensive piece of accounting software. There are several business apps that can do everything from managing invoices, to tracking time, but it's QuickBooks and Xero that can do it all and more.
Forever, it seems, QuickBooks has been the logical solution. Everyone uses it. It's proven.
But Xero is shaking up the market. It's cloud (web)-based platform let's users operate it from anywhere with an Internet connection and its ability to integrate with numerous business apps make it a very robust piece of software.
So, which one should you go for? It almost seems like the Apple vs. Windows debates that sparked about five to 10 years ago. QuickBooks has been around for a while, which means its safe and reliable. But can Xero's fresh approach to accounting overcome it?
What do they have in common?
Both pieces of software allow for online accounting (the new QuickBooks is also cloud-based). They both handle accounts payable and receivable; banking synchronization; invoicing; payroll; bank reconciliation; multiple currencies; document sharing and excellent financial reporting.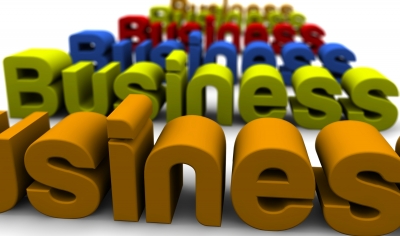 In other words: plenty. QuickBooks and Xero can certainly handle your business' day-to-day operations but you need to look at the intangibles, such as efficiency and ease-of-use when deciding which one to buy
Xero is mobile; Quickbooks tries to be
Xero was built with mobile in mind. Its Xero Touch app lets you keep a pulse on your business from your tablet or smartphone. And being that it was built from the ground up with the cloud in mine, it works quite well on those apps. Remember, Xero and mobile go hand-in-hand, while QuickBooks is adapting to the cloud.
QuickBooks' mobile solution is a slimmed-down version of its desktop app. Sometimes, that's good enough. Other times, it's difficult to use and it feels squeezed.
Bank reconciliations
The reason you need accounting software is to ensure that money coming in and money going out is accurately reported. That's why bank reconciliations are necessary.
QuickBooks and Xero handle this differently. Xero allows you to match invoices and receipts with account transactions, while QuickBooks uses a search engine, which can take a little more time.
Integrations
You don't have one app on your smartphone and you're not going to use one app to manage your business. Xero and QuickBooks realizes this and that's why they've partnered with hundreds of companies to allow their apps to talk with their accounting software.
Xero is a head of the curve on this and has hundreds of integrations in its add-on market. Quickbooks is adding more, but only has a few dozen at this point.
Integrations give you a more comprehensive view of your business, which is always a good thing.
Decision time
Of course, this comes down to personal preference. Xero has a lot of promise, but buying into newer software can be risky. QuickBooks is proven, but has it gone stale?
If money is an issue, go with Xero. It allows for unlimited users, while QuickBooks charges you for more then two users. There isn't an unlimited amount for QuickBooks users.
Both offer free trials — play around with the software then make your decision.
Image credit: