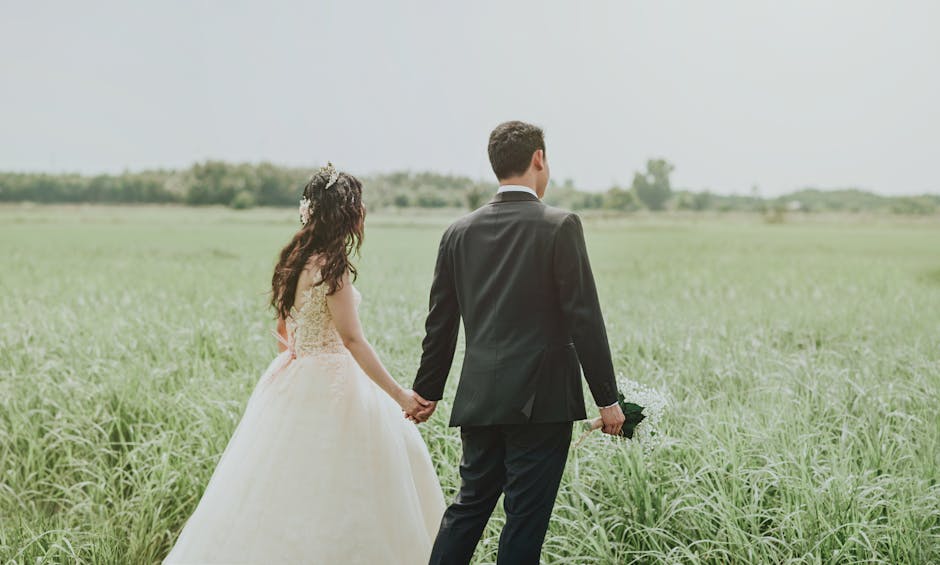 A wedding is the most important day in many people's lives, and because of this people will often save up for years and years to make the day as perfect as they can.
Weddings however are incredibly expensive when you consider the event planning, food, venue, photographer, clothes, and everything else that goes into this one day. If you don't have a lot of money to spend and still want to enjoy that perfect wedding day, there are ways you can save yourself some money and still have the best day ever.
Choose flowers in season
One great way to reduce the cost of your wedding decorations and the bouquet is to choose flowers that are in season at the time of your wedding. For example, in the spring you could make use of soft colors with peonies, and in the summer you can make the most of roses. When flowers are in season they are cheaper because they don't take as much time and effort to grow- this means you don't have to pay through the nose for these sweet decorations. It can also add a lovely touch to the wedding because you will be getting flowers that fit your theme.
Place name favors
Wedding favors are usually a small token which you will offer to your guests as a thank you for them attending your wedding. They will often include things like a small goody bag full of things or even a gift like a photo frame or vase. If you want to save yourself a little bit of money and time for the wedding you can make favors which are also used as place names on the wedding breakfast table. For example a mug with your guest's name on it, it even a wine glass with their name engraved on the side which they can use throughout the evening. It only has to be a small favor and will make a cheap addition to your table decoration.
A potluck dessert table
If you want to save yourself a lot of money on fancy cakes and other desserts for the wedding party, you can ask some of your baking family members and friends to make something to add to the table. So many people are getting more involved in baking these days so it will be a good opportunity to take advantage of their skills. It can also be a nice way for your guests to feel involved in the wedding proceedings.
Simple table decorations
A great way to decorate your wedding table without spending too much money is to simply buy some small plastic crystals and in the center, you simply need a vase with a set of battery-operated fairy lights. It is a very simple design that is effective and will look magical as the evening draws in and the lights are dimmed in the venue.
Photograph table centres
If you want to add a more personal touch to your wedding tables and you don't want to spend too much money on them: you can print off some photographs of places you have loved over the years and use these as your table names and centerpieces. They are cheap, colorful, and personal.
Use family jewelry
Rather than going out to buy a ton of new items for your wedding day, why not see if you can borrow some jewelry from your Mum or grandma. It will save you having to find something old, and it has much more sentimental meaning to you and your family than a brand new set.
End of season wedding dress
Arguably one of the most important purchases you could make for your wedding day is the dress you will walk down the aisle wearing. It is an item of clothing which women dream of their entire lives, but it can cost a huge amount if you buy it in new. To avoid having to do so, you can wait until the end of the season and buy your dress at a reduced price. The dress will still be of great quality, but you won't need to fork out the same money for it.
Create your own photo booth
Wedding photo booths can cost a huge sum for the night and it is often not worth the cost. However, if you still want the feel of a photo booth you can get a family member to lend you their camera: set it up on a tripod in the corner of the room and then make your own unique booth. Using a white sheet, some metal poles, and some random costume props; you can create your own background and let people take hoots throughout the night!
Do your own makeup and hair
Although the idea of having your hair and makeup done on your wedding day is nice: it is expensive and often doesn't turn out exactly how you want. If you are fussy with your hair and your makeup it would be better for you to do it yourself. You'll have full control over the way you look and you won't have to deal with too much contour or an aching head all day. Even if you don't currently know how to do your makeup- you can spend time watching YouTube tutorials and practice.
Take your own car
A wedding car can cost a lot of money on the day of your wedding and it is something which you don't necessarily even need. To save yourself some money it would be much easier to take your own car and ask a family member to drive you.
Use disposable cameras
If you cannot afford to hire a professional photographer for the whole day of your wedding, you can save yourself some money by using disposable cameras during the evening reception. Place a few cameras on every table and allow your guests to take fun, active, and candid shots throughout the night. It will be much more personal and give you some amazing memories to hold on to after the day is over.